Organizers
Science, Technology and Innovation Governance (STIG), The University of Tokyo

Background
Willing to promote and recognize the important contribution of students and young professionals in the advancement of space policy and law in the Asia-Pacific region, the APRSAF's SPLWG and the STIG Program of The University of Tokyo are holding a Young Scholar Essay Competition as part of the 28th APRSAF, to be held in Hanoi, Vietnam on 15-18 November 2022.

A jury of five experts from leading space organizations will select up to five (5) essays to be featured in a dedicated Young Scholar Session to be held as part of the SPLWG at the 28th APRSAF.
Selected authors will be invited to present their work (preferably in person) during the session.

For more information on the APRSAF-28: https://www.aprsaf.org/annual_meetings/aprsaf28/meeting_details.php
For more information on the SPLWG: https://www.aprsaf.org/working_groups/spl/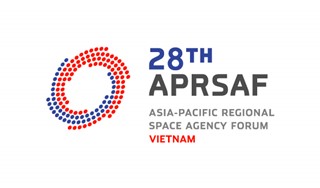 Important: neither the APRSAF nor The University of Tokyo will provide any financial support to attend the event. Should selected participants want to attend the APRSAF in person, they are responsible for any cost that it may involve.

Essay format and topics
o Essay format: 800-1000 words, excluding references; 10.5 Times New Roman font with 1.5 line spacing; references in footnote following the Chicago Style.
o Essay topics:
• Option 1: The role of private companies in building capacity in Asia-Pacific
• Option 2: Fostering regional cooperation in space technology development and utilization

Contest Requirements
o Submitted essays should follow the format describe above and cover one of the two proposed topics
o Participants should be below the age of 35, i.e. born in or after 1988
o There is no nationality or residence requirement. However, participation from nationals or residents of Asia-Pacific countries is strongly encouraged

Jury members
Atty. Noelle Riza D. Castillo (PhilSA)

Noelle Riza D.Castillo is the Director of the Space Policy and International Cooperation Bureau (SPICB) of the Philippine Space Agency (PhilSA). She is a lawyer by profession, and obtained her Economics and Law degrees from the University of the Philippines – Diliman. She officially joined PhilSA in January 2021 as Head Executive Assistant in the Office of the Director General. She was later appointed by the President of the Philippines to her current position as Director for PhilSA-SPICB, which position she assumed on April 5, 2021.

Mr. Marco Aliberti (ESPI)

Marco Aliberti works as Senior Research Fellow at the European Space Policy Institute (ESPI) in Vienna, Austria, where he has carried out and published a number of research projects in the areas of access to space and human spaceflight, governance and International Relations of space, and Asia's space programmes, particularly those of China, Japan and India. He is also a member of the Space Power and Policy Applied Research Consortium (SPPARC) at Flinders University, Adelaide, Australia.

Dr. Ikuko Kuriyama (JAXA/UTokyo GraSPP)

Ikuko Kuriyama is an associate principal administrator and an advisor to the Director at the General Affairs Department of JAXA, where she takes charge of risk management, research integrity, and space law. She has experience and expertise in international cooperation, especially in the area of space policy and law, Earth observation, and global issues. She is a part-time lecturer at UTokyo GraSPP. She holds Ph.D. in Public Policy, LL.M., LL.B. and Master of Space Studies.
Awards and benefits
o The best essays will be featured in a dedicated Young Scholar Session to be held as part of the SPLWG at the 28th APRSAF. Selected authors will be invited to present their work (preferably in person) during the session. In addition, essays will be publicly shared on a dedicated webpage of the STIG Program, The University of Tokyo
o All the participants whose essays were selected to present during the SPLWG will be awarded a certificate signed by the SPLWG co-chairs
o One essay will be awarded as the best SPLWG young scholar essay of the year with a dedicated certificate signed by the SPLWG co-chairs

Submission details
o All the essays should be submitted in pdf format at [https://forms.gle/W2fHd7jtze5C996y7]

o Deadline: 28 October 2022 at 23:59 JST (any essay submitted after this time will not be considered)

Announcement of results
Selected participants will be contacted by the organizers by early November 2022

Contact
For any question, please contact Dr. Quentin Verspieren (The University of Tokyo) at q.verspieren@pp.u-tokyo.ac.jp