[OVERVIEW] How to encourage innovations in traditional industries? This seminar argues the capacity building process in the regional innovation system context. Using comparative studies of agricultural production systems in Malaysia, Singapore, and Taiwan, we lead a typology of the capacity building process and policy lessons to enhance innovations in the agricultural sector.

Date: Tuesday 12 March, 2019. 17:30-19:00
Venue: Seminar Room E, 12F, International Academic Research Bldg., Hongo Campus, The University of Tokyo

Speaker: Chan-Yuan Wong, Assistant Professor, Institute of Technology Management, National Tsing Hua University

Title: "A typology of the capacity building for regional innovations: Case of agricultural sectors in three East Asian countries"

Previous registration needed: Make a registration from here.
*If you cannot open the page or receive confirmation, please email us to STIG@pp.u-tokyo.ac.jp.
Language: English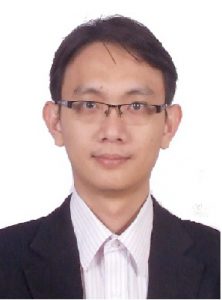 Speaker's bio:
Chan-Yuan is presently a faculty at Institute of Technology Management, National Tsing Hua University of Taiwan. He was a Senior Lecturer at University of Malaya (2011-Aug 2018) and also consultant for Malaysia's Ministry of Science, Technology and Innovation (MOSTI) and Malaysian Industry-Government Group for High Technology (MIGHT) for several research projects, and IDRC-sponsored projects on Innovation Policies and Inclusive Development of Asia. He received his Ph.D from the Faculty of Economics and Administration of University of Malaya. He had assumed a postdoctaral stint at the Department of Urban and Regional Planning at Chulalongkorn University of Thailand and working as visiting researcher at Institute of Technology Management of NTHU in 2012, the UNU-MERIT of the Netherlands in 2015 and the Institute for Economic Research of Seoul National University, Korea in 2017. He has published extensively in several international refereed journals on STI policy, economics of catch-up and research evaluation.