Date: Wednesday, 20 June, 2018
Time: 9:30-11:00
Venue: Seminar Room 1, Kojima Hall 1F, Hongo Campus, The University of Tokyo (Kojima Hall is No.40 of the pdf map)
Language: English
Registration: Free of charge
Previous registration needed from here. If you cannot open the page, you may email us to STIG+pp.u-tokyo.ac.jp (Replace + by @), describing your name and affiliation.

Abstract: For more than two decades, conflict of interest controversies have rocked the field of pharmaceuticals and have undermined trust in scientific knowledge, prescription practices and public regulation. The establishment (or reinforcement) of policies aimed at disclosing the financial ties between pharmaceutical firms on the one side, and researchers, experts, administrative and political officials, healthcare professionals or patient organisations on the other, has been the main response to this political and scientific issue. Dr Hauray's presentation will question the capacity of these "transparency mechanisms" to provide an answer to the growing concern about the influence of pharmaceutical firms over research in medicine.

First, it will provide a brief history of conflict of interest disclosure policies in the domain of pharmaceuticals and identify the main properties of transparency brought forward to justify their adoption. It will then analyse the political dynamics explaining the adoption in 2011 in France of a law creating an online public database of the financial relationships between healthcare-related manufacturing companies and the other actors of the sector. Finally, it will discuss the conflicts and doubts raised by the implementation of this law, and examine its first effects on the relationships between healthcare professionals and industry, but also on social mobilisation and the public debate.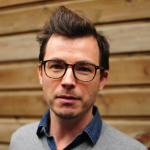 Speaker: Dr Boris Hauray
Research fellow at the National Institute for Health and Medical Research (Inserm) and member of the Interdisciplinary Research Institute on Social Issues, IRIS (CNRS- Inserm- EHESS-Université Paris 13).

問い合わせ先:STIG教育プログラム事務局
STIG@pp.u-tokyo.ac.jp